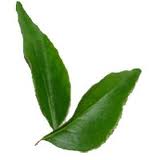 Neem Health Plus
87 Quarry Rd, Murwillumbah, NSW, 2484
Ph: 02 6672 5309
Mob: 0418984431
Email: info@neemproductsaustralia.com
Or fill out the form below and we'll get back to you shortly.
(please do not use the 07 phone number on the 'News' page, this number is no longer available)
1 last glitch, that's why the website will be transformed soon – once you have made a purchase, please disregard a request for payment, when we work on your order in the background, it triggers a rogue email to you requesting payment. Any questions please give us a call.