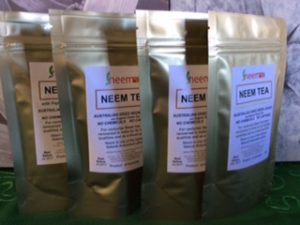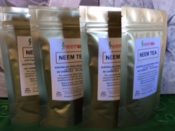 This Sampler Tea Pack provides 2 of our 50g Loose Leaf Teas.
Contains:
Neem Leaf & Green Tea
Neem Leaf, Peppermint & Green Tea
This sampler pack is filled with antioxidants and is a natural aid for those who experience symptoms of Arthritis, Blood disorders, Rheumatism, Diabetes, Headaches, Colds, Eczema, Psoriasis, Malaria and levelling pH.
In Ayuverda Neem is regarded as a natural blood purifier. So why not try a daily detox while enjoying a hot cup of tea.