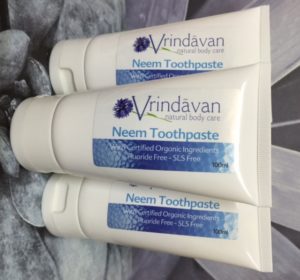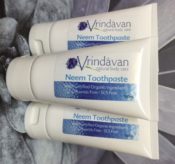 This toothpaste cleanses and whitens teeth and freshens your breath, but does not foam like most toothpastes as it does not contain sodium laurel sulphate or any other foaming agent.
Ingredients: sodium bicardonate, distilled water, xanthan gum, xylitol, certified organic peppermint essential oil, neem tincture (derived from organically grown neem trees)
Not tested on animals.
Fluoride Free and SLS Free. Certified Organic.
People who bought this item also bought