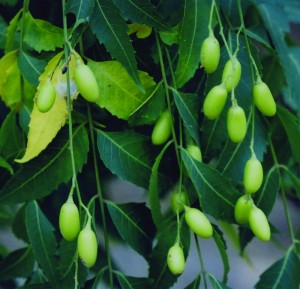 1/8/16
P.T. from McRae Vic lets us know the Neem Dog & Kennel Wash in the spray pack, has worked a treat on her Jack Russell. Her pet had something, a mite perhaps, on the skin creating discomfort. With one use of the Dog & Kennel Wash she was seeing some relief and the mites were left on the bedding once they had fallen off the pet. Great result and the Jack Russell is feeling a whole heap better.
Letters from happy clients
For 17 years I have been trying to come up with the perfect solution for my eczema…and I have now found it! The Neem natural bar soap and Dewberry Lotion that I used in the shower was brilliant for my skin and the after effects of t his product, I can not recommend it to you highly enough. The crawling sensation on my skin has completely disappeared when I combined the dewberry lotion along with the soap. When I applied the lotion after a shower the chain reaction from itching skin to then flaking skin, redness and soreness, completely stopped. No chemicals for you to apply to your face creating the usual burning effect.Even when I ran out of my products waiting for my next delivery my skin remained free of the usual symptoms.So if radiant looking skin is what you are after this is the product that is for you. Try it for yourself…there is a money back guarantee, so you can't lose…order today!
Danielle Taylor, Glenbrook NSW
---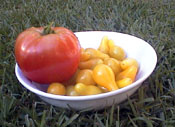 Friends of mine suggested I use Neem Plant Spray in my garden as I live in Darwin and there are many bugs in the garden that blemish my plants. I followed the directions and found bugs did not want to be on my plants. I have a couple of lime trees and the Neem Plant Spray has kept the aphids off the trees. On my tomato plants, as you can see in the picture, there are no marks from borers or any other bug bites on them either. Neem Plant Spray is natural and a great pest deterrent. The Neem Spray is simply diluted and sprayed onto the plants and around the base. It is the best guangzhou massage product I have used in years in my tropical garden
Jennifer James, Darwin
---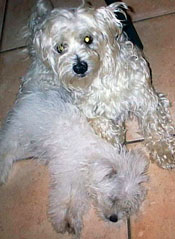 Hello, my name is Fluffy and I'm the handsome boy in the photo here. My girlfriend Jasmine is only a puppy here but since our romance blossomed we have had two litters of puppies and they were all just beautiful. As you can see my coat is nice and white and my owners use the Neem Pet Shampo on me. They like the SLS (sodium laurel sulfate) one but they have also used the natural Neem Pet Shampoo also. The instructions are easy to follow and it has helped me to be flea and tick free. Sometimes I sneak under the 4wd and get a nice black patch on the back of me. The Neem bath still leaves me clean and white. I love my baths because my owners give me extra cuddles and let me roll around on a nice towel that is fluffy just like me. I have to go now, a special date with my Jasmine, a walk around the park, bye, woof woof.
---